Reading Time:
2
minutes
Tattoo Removal – kept simple.
Laser tattoo removal doesn't have to be scary or complicated. For your tattoo removal in Bristol, Reset Room will marry industry-leading PicoSure™ tech with a straight-forward experience to help you gain the fresh start that you want.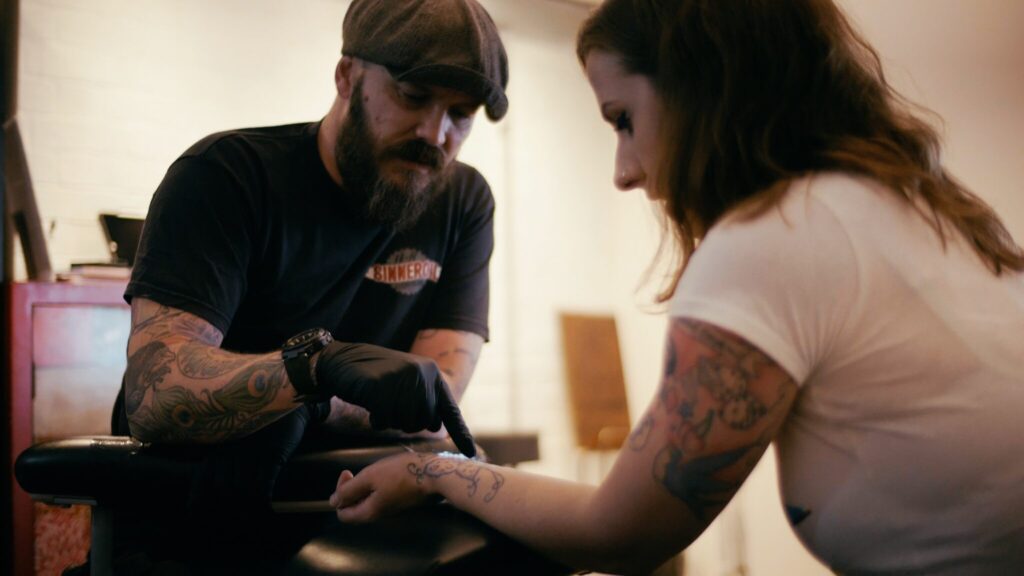 Why Reset Room tattoo removal?
Our base at No Regrets Studios in Bristol represents Reset Room's understanding and respect for the tattoo industry. Our practitioners understand first-hand the joy that comes from the artwork that will be on you for life.
Your body is your canvas and filling that canvas is so exciting. Yet in the buzz, we can all make mistakes, such as not taking the time to plan the tattoo's content, styling, or placement. Your tattoo journey doesn't have to be straight-forward, and it's completely natural to figure out what you want your body to reflect over time.
For sure, it's ironic that 'No Regrets' Studio in Bristol offers tattoo removal. Though we don't think your tattoo removal experience should be regretful – in fact, it's the start of new possibilities!
---
PicoSure™ Laser Tattoo Removal, Bristol
We hate industry jargon. PicoSure™ laser tattoo removal, simply, breaks down the tattoo ink into tiny particles that your body can eliminate. PicoSure™ is the fastest method of tattoo removal in the UK and can be useful with stubborn colours like blues or greens.
We know first-hand what it's like being tattooed and what it is like to regret them too. We know that when you start to regret the tattoo, you want to remove it pronto. Our PicoSure™ lasers in Bristol can have fewer treatments than traditional lasers; this ensures faster removal and lowers costs. They also reduce side-effects from removal.
Visit our FAQ page to learn more.
---
Our Tattoo Removal Therapists
Our loyal customer base and regular appearances in the media are a testament to our renowned tattoo removal therapist Wayne. He comes with nearly a decades of experience removing unwanted tattoos.
This experience means that your results will always be as effective as possible, plus your expectations will be realistic from day one. Reset Room Tattoo removal, Bristol, we will keep your experience far from
the starched and clinical feeling of the high street.
Latest News